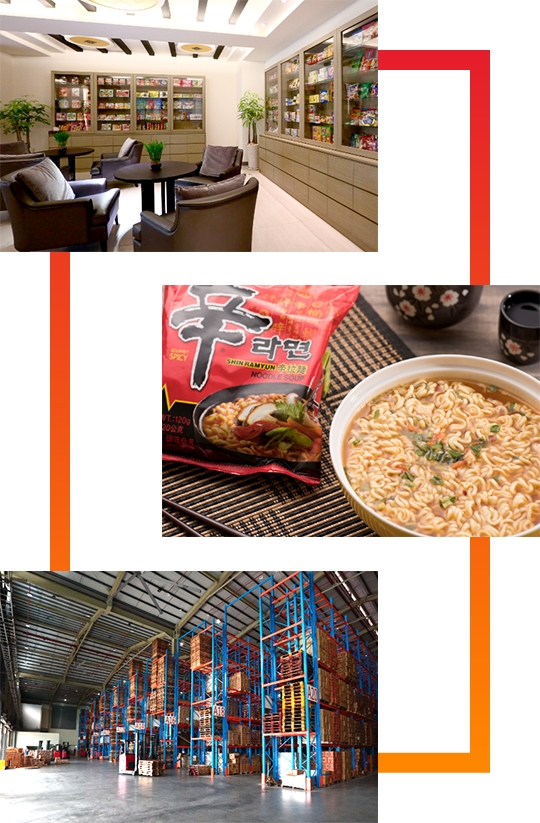 Shing Her International Co., Ltd. was established in May of 2000, which started import and distribution of high quality Korean, Japanese and other famous international brands like, NONG SHIM, HAITAI, ORION, Julie's, UHA and etc.
Shing Her is considered one of the top importers and distribution agents here in Taiwan, supplying consumers with premium brands with high quality goods.
Due to our company's complete distribution network, our products can be commonly found in modern trades like hypermarkets, supermarkets, boutiques and even department stores, products are even more visible on display during promotional and sampling events.
In addition, with the growth of annual turnover, we currently have a total of 100 employees, of which a total of 22 sales person are assigned in the north, central and south locally, with merchandising in the provinces are handled by our own staffs.
Previous warehouse capacity of 100 x 40'HQ containers was not enough to accommodate the growing number of stocks, so, in February 2015, Shing Her company moved to Dayuan Industrial Park, were the current office and warehouse is located, due to the large volume of containers, the current warehouse can now accommodate 300 x 40'HQ containers.
In order to meet consumers satisfaction and demand for new upcoming products, in addition to the existing product line, Shing Her company will always continue to develop and introduce modern products to Taiwan market.